Current Listings:
The County of Pettis is currently taking part-time applications for the position of "Communications Department Staff".
APPLICATIONS MUST BE RETURNED TO THE COUNTY CLERK'S OFFICE BY FRIDAY MARCH 8, 2019
A qualified individual is one who:
1. Has strong verbal and written communications skills
2. knowledge of website management and social media content design
3. Can understand, interpret, and implement verbal and written instructions.
4. Photography experience (preferred)
5. Must be able to meet reasonable deadlines
This position description shall not rule out reasonable requests made by County of Pettis Supervisory personnel. Pettis County is committed to avoiding any unfair treatment or discrimination in employment policies and practices as related to race, religion, national origin, ancestry, sex or age. Pettis County is an equal opportunity employer.
Notice: "AT WILL EMPLOYMENT STATUS" All employees are employed "at will" and may be terminated at any time by the County. An employee may also terminate his or her employment with the County at any time.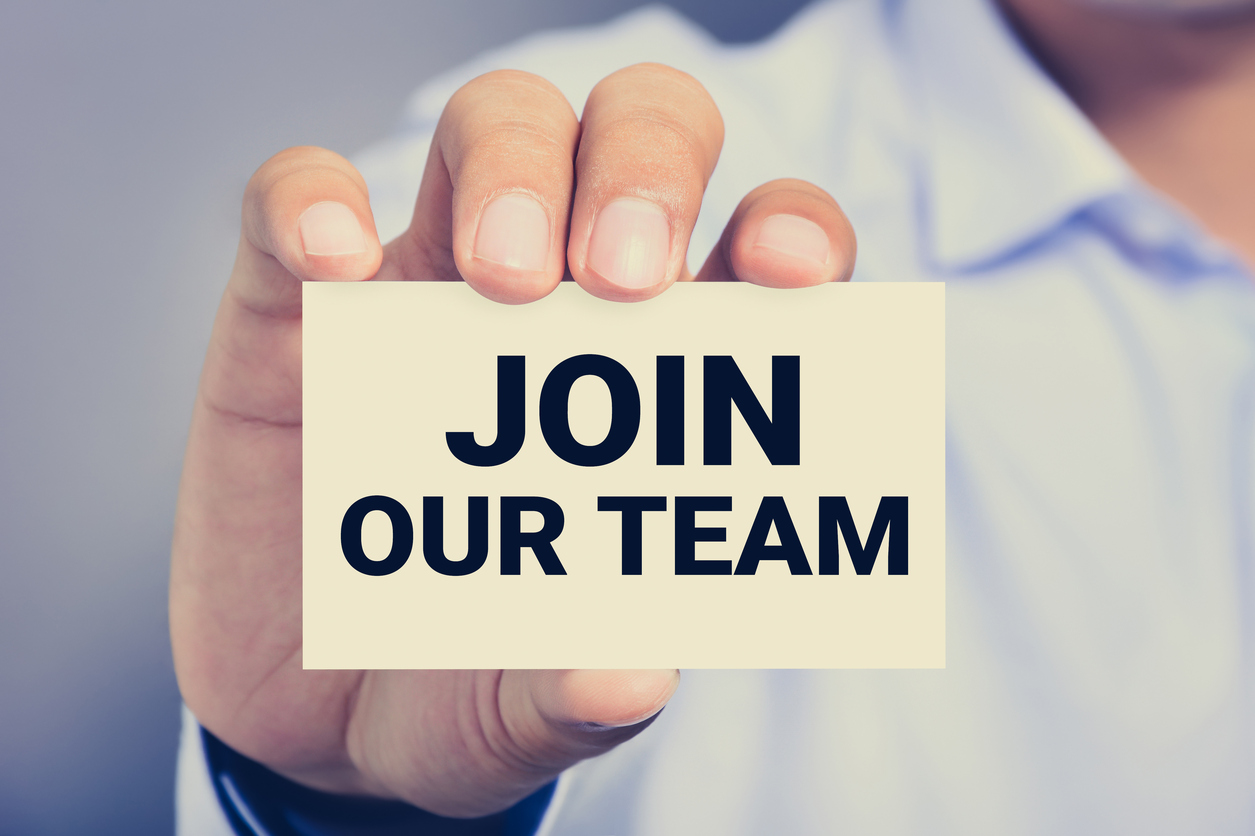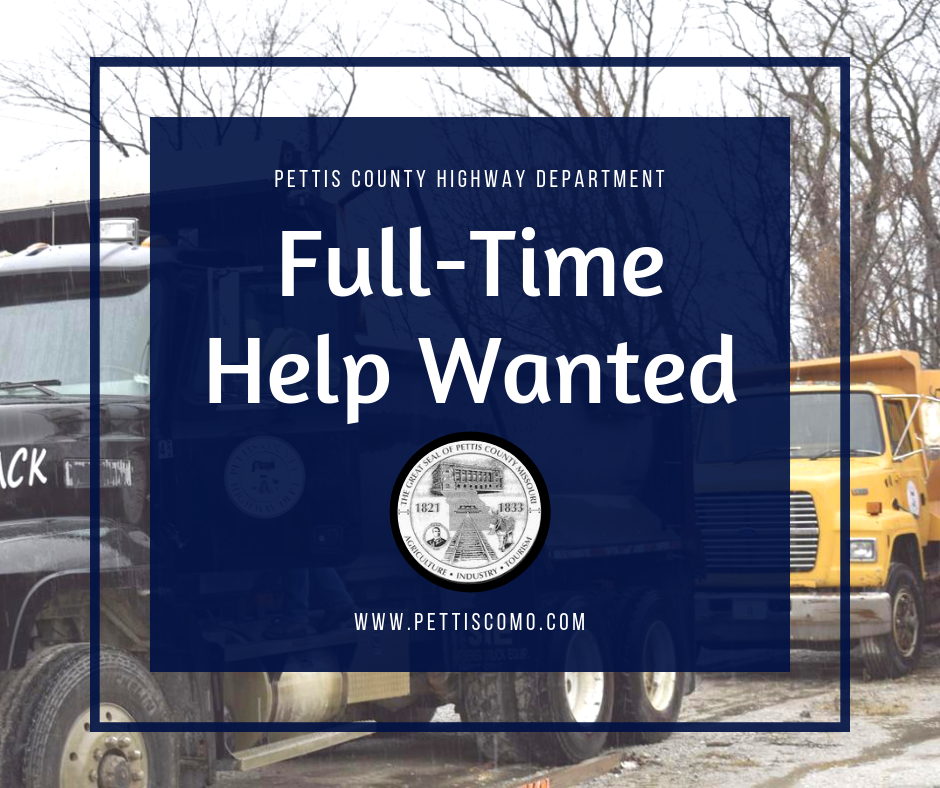 The Pettis County Highway Department is accepting applications for a Full-Time position.
Applications may be picked up at the Pettis County Highway Department Offices (2208 W. Main St., Sedalia, Missouri 65301) or on our website at www.Pettiscomo.com (Job Opportunities tab)
MUST BE RETURNED TO THE HIGHWAY DEPARTMENT OR THE COUNTY CLERK'S OFFICE BY FEBRUARY 27, 2019
*Job includes full benefits package
A qualified individual is one who:
1. Has the physical ability required to lift and to move objects weighing up to 50 pounds
2. Can perform required duties in inclement weather conditions including ice, snow, and extreme cold or heat.
3. Has the interpersonal skill necessary to relate to colleagues and members of the public under conditions that may, on occasion, be adversarial or stressful.
4. Has vision and hearing, with or without corrective devices, considered within the normal range necessary to safely operate heavy equipment.
5. Has a valid Missouri operators or CDL license necessary to carry out the primary responsibilities, for the position which you are hired, within road and bridge construction and repair, or be able to obtain one within 6 months of start date of employment.
6. Must pass a DOT physical, pre-employment drug testing, and background check.
7. Can understand, interpret, and implement verbal and written instruction.
8. Must be able to perform daily routine physical activities without restrictions.